Roofing Installation and Repairs
Offering Roofing Services in Eau Claire, Chippewa Falls, Menomonie, Bloomer, Black River Falls, and Surrounding Areas
With over 50 years of roofing experience, count on us to make sure your roof is done right.
Gain peace of mind knowing that your home is protected by a sturdy, long-lasting roof. You can count on the skilled roof installers at Denning Construction, LLC for all phases of roofing, from new roof installation to roof repairs and maintenance.
With over 50 years of experience, we've installed our fair share of roofs, performed all types of roof repair, and know the types of roofing Eau Claire and Chippewa Valley residents need to protect their home investment with reliable shingles and materials, energy efficient components, and installed by the experienced craftsmen at Denning Construction LLC.
Whether you need residential roofing or flat roof installation for commercial buildings, we're the roofing contractors Wisconsin trusts with getting the job done right - the first time. Our roofers pride ourselves on precision build - on schedule and within your budget.
Call 715-579-4699 to get a roofing estimate today.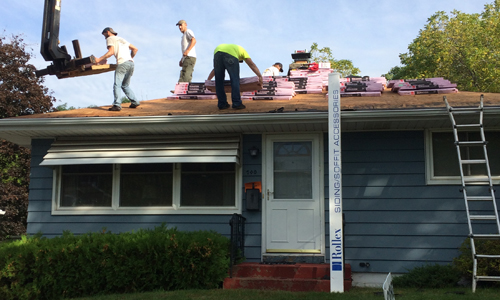 Roofing Materials
You are not limited in choosing a roofing material. Our Eau Claire roofing contractors can tailor your roofing installation to your particular budget and needs.
Request a Roofing Quote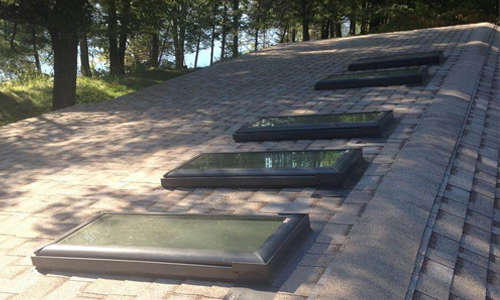 Roofing Services
New Roof Installation
Roof Repairs and Re-Roofing
Residential Roofing
Commercial Roofing
Professional Roof Installation and Repair
In order to accommodate all of your home construction needs, we specialize in a variety of services besides roofing, including siding, and much more! Take some time to peruse our site, and feel free to contact us with absolutely any questions you may have.
We service a wide range of communities in Wisconsin - including the greater Chippewa Valley, Eau Claire, Chippewa Falls, Bloomer, Cadott, Altoona, Seymour, Thorp, Cornell, Eagleton, Eagle Point, Osseo, Augusta, Gilman, New Auburn, Black River Falls, Menomonie and surrounding WI areas.
Call the Wisconsin roofing experts at Denning Construction LLC at 715-579-4699 for a no-obligation consultation. Whether you need a small roof repair or want to know roof replacement cost, you can count on us for precision with integrity.