Garages & Yard Sheds
Offering Roofing Services in Eau Claire, Chippewa Falls, Menomonie, Bloomer, Black River Falls, and Surrounding Areas
With over 50 years of experience building yard sheds and garages, you can count on Denning Construction to ensure your project is done right.
Build a custom garage or yard shed. A new garage, garage addition, or yard shed offers a wide range of potential uses and may be customized to your unique preferences. Whether you need a backyard shed to store additional yard equipment or vehicles, or you want a new garage building to house an extra vehicle, boat, or ATV, contact the expert building team at Denning Construction LLC, and make the most of your home's efficiency with better organization and upgrade with a fresh look to your property.
Call 715-579-4699 to get an estimate for a shed or garage today.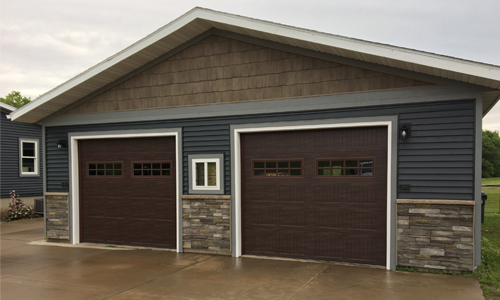 Garage and Shed Building
We're flexible in creating your garage or shed. Whether you want to use it for basic storage or would like to furnish it for comfort as a workshop, man cave, or extra hangout room, we've got you covered from start to finish.
Request a Shed or Garage Quote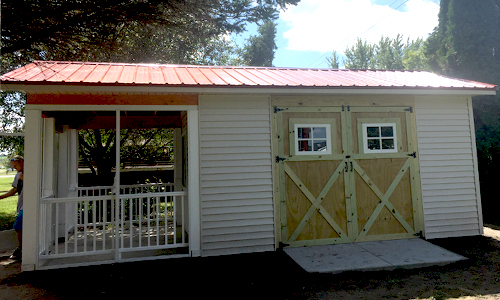 Garages and Yard Sheds:
Custom Designs
Installations
Repairs
Count on us for all your home improvement services
In addition to garages and sheds, we also specialize in a wide variety of home construction services to accommodate all your needs. We do windows & doors, siding, roofing, decks, and much more!
Garage and Shed Construction
We service a wide range of communities in Wisconsin - including the greater Chippewa Valley, Eau Claire, Chippewa Falls, Bloomer, Cadott, Altoona, Seymour, Thorp, Cornell, Eagleton, Eagle Point, Osseo, Augusta, Gilman, New Auburn, Black River Falls, Menomonie and surrounding WI areas.
Check out our testimonials page to see what some recent customers have had to say. Call us today at 715-579-4699 and let's talk about your garage and shed ideas so we can bring them to reality!